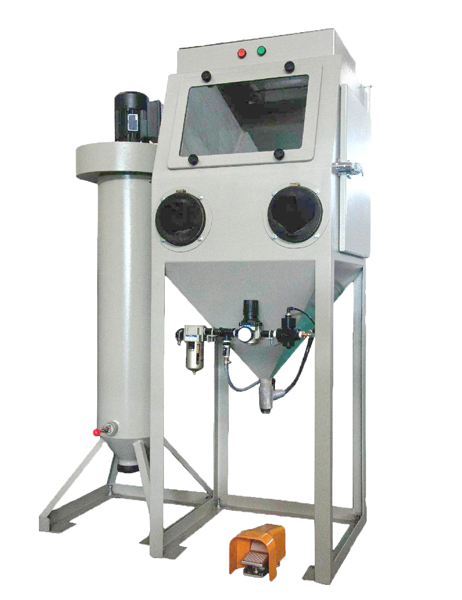 ---
JW Sandblasting 2424
The compact Manual Blast (SC2424) is engineered and constructed for many years of tough use. The cabinet is supplied with a matching Dust Collectors there by allowing quick and easy installation for immediate use.
Size
Overall Cabinet size / 24"x24"x65"
Benefits:
-Gives workshops a more business-like and professional outlook.
-Safe to use, as it is fully air-operated
-Requires low maintenance
-Environment-friendly
-Promotes good working habits
-Helps maintain cleanliness and orderliness in the workshops.